Dental Staff
All professionals at Dahl Dental Practice maintain the highest levels of accreditation and pursue ongoing education to stay abreast of the latest trends in the medical field. Read on to learn more about our staff's experience and training.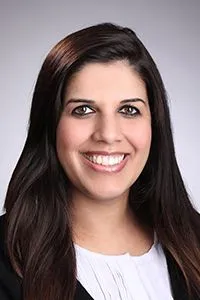 Trishal Lamba
DDS
My love of volleyball led me to my career in dentistry. Watching my dentist restore my chipped front teeth after an accident in a game, I realized how important excellent dentistry can be to a person's health and sense of well being, and I realized I wanted to be part of that process.
I did my undergraduate studies at University of California, Los Angeles graduating with a degree in Biology; then eventually working with the head of the Cardiology in the Department of Medicine on atherosclerosis research and publishing a paper.
I entered Columbia College of Dental Medicine in New York, fulfilling two dreams in stroke: living in New York and becoming a dentist.
My tenure in New York helped me mature into the person I am today: someone who loves Broadway musicals, great food, and exploring.
During my time in Dental school I worked in student government, edited the year book, and served as President of the American Association of Women Dentists Organization.
After graduating from Columbia in 2007, I chose to enhance my educational and practical skills by doing a residency at the Veterans Administration Hospital in West Los Angeles in 2008, which is affiliated with UCLA.
I moved to San Francisco in 2009, which allowed me to have some of the feel of New York and all of the California sunshine. Here I met my husband Neil. We currently reside in the Peninsula.
I have been practicing dentistry for over 10 years and have been an active member of the California Dental Association and San Mateo County Dental Society for over 8 years.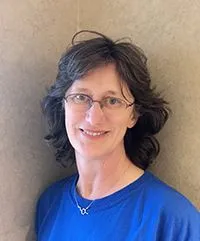 Peg Crookston
Registered Dental Hygienist
I am a dental hygienist with more than 30 years experience in local practices. I graduated from Broome Community College, Binghamton NY, with an AAS in Dental Hygiene, and University of Massachusetts, Boston MA, with a BA Women's Studies (Art History minor). I am passionate about welcoming patients into our dental practice and providing gentle care in response to their needs.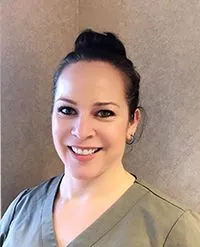 Krtistin Garcia
Registered Dental Hygienist
Hi, I am excited to be a part of the practice of Dr. Lamba! I am fortunate to work with such a caring group of professionals. I was born and raised in Mountain View. I completed the Dental Hygiene Program at Foothill College in 2009. I love my chosen field and look forward to seeing my patients everyday. I enjoy building relationships with my patients along with improving their overall oral health. I graduated from UC Davis with a B.S. in Biology and Psychology in 2006. I was a member of the UC Davis softball team and had the thrill of playing on the 2003 NCAA National Championship Team. When I'm not cleaning teeth, I love spending time with my two daughters and husband. I also coach basketball and play softball. Looking forward to seeing you in the office! Happy cleaning!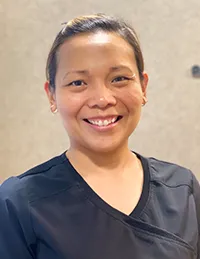 Jenny Ponce
Registered Dental Hygienist
I am a dental hygienist with 15 years of experience in private practice. Dr. Lamba and I worked together before she opened up her own practice and I am very excited to work with her again. I received my Bachelor's Degree in Dental Hygiene at the University of Pacific in 2006. My priority is to help out patients meet their dental needs. I look forward to seeing you in the office.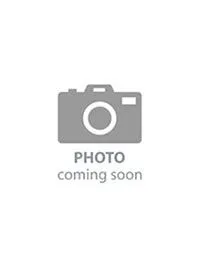 Shalini Juneja
Registered Dental Hygienist
Hey everyone! I am Shalini, moved to Bay area in 2015 from Seattle with my husband. My dental hygiene career began in 2008. I really enjoy building relationships with patients and educating them about good oral health, and am looking forward to helping grow the Dahl Dental practice. In my free time I enjoy hiking, camping, and cheering on the Seattle Seahawks.🏈
Andrea Proestos
Registered Dental Assistant
I have worked in the dental field since 2002. I was drawn to the field because as a child I spent so much time in the Dental and Orthodontic office. I grew up and still reside in San Mateo. I am an animal lover and a sports enthusiast, I especially love the Pittsburgh Steelers.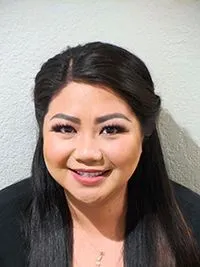 Gia Leonardo
Office Manager, RDA
I started working in the dental field soon after high school in 2006. It was just supposed to be a summer job for me but I ended up loving working in the dental field so much that I decided to turn it into my chosen career instead. Being cross-trained as a dental assistant and office manager allows me to help patients in better understanding their treatments and financial responsibilities. When I'm not busy with work, I love to spend time with my husband, travel to different beach and foodie destinations, watch Broadway and Cirque du Soleil shows, and visit Disney parks.